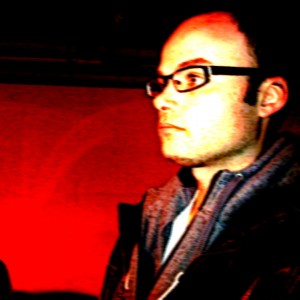 Fetal Pulse is a new experimental/ambient/downtempo electronic project by indie music producer Pedro Costa. Pedro is best known by his unexpected success in 2009 on the Polish singles charts with his Alt-Rock single The Light. The song reached a peek position of 11th making it the most successful single by an independent foreigner on the chart in nearly 30 years. In 2010 Fooled Again? was discovered by CBC radio producer Amanda Putz and featured on Bandwith and made the CBC radio 3 track of the day.
"A serious part-time activity for him… Well, that part-time activity is not doing too bad…" – Amanda Putz (CBC Radio)
'Fooled Again?' was the genesis of the project. For the first time Pedro combined synth sounds with guitar while retaining his melodic style compositions. With so many ideas emerging in the electronic genre an entire album came to be without any planning. Cityscapes also features an edited (Bush free) version of 'Fooled Again?' called 'Out of the Bush'.
Cityscapes contains 10 tracks featuring a blend of various synth and drum textures combined with ambient sounds and organic instruments such as electric guitars and bass. Early reviews have compared many of the tracks with some of Brian Eno's work.
"Not a "dud" in the lot… very nice. Several tracks had me thinking of Harmonia, Cluster, or Another Green World era Eno… Great work" – Jay Umphres